How to Tour Milan in One Day- Ideas Tour!!
Hello Everybody,
I am here to show you how to tour in Milan in one day, in a different way than usual.  Everyone knows that recently, Milan has seen an exponential growth of tourists: a lot of foreigners visiting my city ! We can see new faces and a lot of amazing cultures.
People love Milan for many reasons: it's full of artistic and cultural attractions, it's a place to be discovered: as you change the district you change the mood ! Furthermore, the high quality of its culinary offer really enhances the whole stay. Milan,  the place to enjoy new experiences.
Milan In Tour is constantly updated to progress and follow its customer requirements: taking advantage of the increasing   demand to visit the city on a leisure point of view and not for business only, we want to offer you the best of Milan. The best part of Milan! The most hidden!  You will enjoy it!
I  show you my new ideas for guided tours:
Food and wine tour– a strong growth trend that can be interpreted in different ways. Milan is a city with cuisine to satisfy every request, in all time zones and for any budget.
Ethnic restaurants and ethnic/religious  places: any request  will be satisfied
 Don't forget  the worldwide famous "Aperitivo"! The pleasant pre-dinner drink is a very special moment, here.
Food and Wine Milan
As everyone know, in Italy there is a very good quality of wine & food.  Milan is offering you a very amazing service of tour of food and wine.
Let's show you our tours in Milan!!
Cultural tour + drink: aperitive in the Wine Bar high class able to satisfy your palate in warm and cozy atmosphere
Cultural tour + lunch or supper: bistrot run by a renowned chef in Navigli area!!
Trendy-chic milanese area tour + wine tasting and shopping: the pleasant walk in the Porta Nuova area, ends with a special  "Degustazione",  let's say, food & wine experience with description and possibility to buy Italian  products  (absolutely  free choice)
And a tour more complete:
Food and wine tour of Lombardy: the Franciacorta cellars or the Carnaroli rice paddies!! Amazing experience
Tour dedicated to private corporate events: combine sightseeing with an evening-dinner devoted to relaxation in a historical location with a lyrical team (piano, tenor and soprano)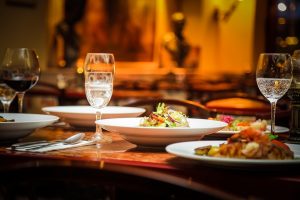 Jewish Tour Milan
A lot of places in the world host the service of Jewish tour. Actually, in Italy, there are many synagogues and jewish areas to make people feel like insiders
What about Milan?  Don't worry, there is a nice opportunity to visit the  beautiful Mother Synagogue  with a warm welcome.
Milan in Tour is able to give you a personal welcome in the territory. We are ready to satisfy all your requests.
A Multilingual Translation Guide
Out staff is enabled to guide in a lot of languages: Italian, English, French, German,Spanish, Portuguese, Chinese, Russian. We are all from milanese territory in the region of Lombardy.
Other Information
You are always free to visit our Website WWW.MILANINTOUR.COM. It is  smartphone compatible and you can visit it wherever you are and  be always updated to our services.
Thank you for following me in my article. I hope you enjoy it and you will read the next one.