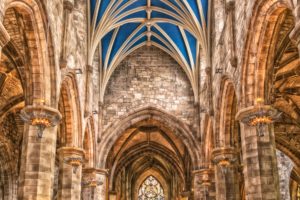 If you asked  an Italian to name the Città d'arte, or art cities, in his country, he wouldn hesitate to mention Florence, Venice and Rome. Then he would provide you with a long list of charming small and mid-sized cities all over the country. Milan is certainly a city with plenty of art, it offers many different experiences to both residents and visitors: the city's fame efficency and enercy, a mostly modern and often elegant urban enviroment, lively encounters of all kinds, fabulous shopping, high-quality design and fashion, theatre and music performances and a wide variety of exhibitions, monuments and museum.
So, people who come to Milan usually don't expect to find such a formidable artistic presence, so discovering it can be more gratifying. Few cities in the world can offer the variety that Milan can, which testifies to the fact that Milan has always known how to cultivate and mantain its collective memories with loving care. In any case, the museum themselves are comprehensive and complementary, and anyone seeking understanding of this cultural capital's works of art, as weel as its role in history and in the international art world, would be remiss in failing to visit them.
There are also plenty of places to discover outside of the historical center (in addition to the square area of neoclassical buildings in the Via Montenapoleone neighboorhood, there are the narrow and evocative streets that retrace Roman roads or tha large number of lovely LIberty style houses in the area in front of Santa Maria delle Grazie , or event he shores of the Navigli).
Milan is home to many cultural institutions, museums and art galleries, that account for about a tenth of the national total of visitors and receipts.The Pinacoteca di Brera is one of Milan's most important art galleries. It contains one of the foremost collections of Italian painting, including masterpieces such as the Brera Madonna by Piero della Francesca. The Castello Sforzesco hosts numerous art collections and exhibitions, especially statues, ancient arms and furnitures, as well as the Pinacoteca del Castello Sforzesco, with an art collection including Michelangelo's last sculpture, the Rondanini Pietà, Andrea Mantegna's Trivulzio Madonna and Leonardo da Vinci's Codex Trivulzianus manuscript. The Castello complex also includes The Museum of Ancient Art, The Furniture Museum, The Museum of Musical Instruments and the Applied Arts Collection, The Egyptian and Prehistoric sections of the Archaeological Museum and the Achille Bertarelli Print Collection.
Like most cities in Italy, Milan has developed its own local culinary tradition, which, as it is typical for North Italian cuisines, uses more frequently rice than pasta, butter than vegetable oil and features almost no tomato or fish. Milanese traditional dishes includes cotoletta alla milanese, a breaded veal (pork and turkey can be used) cutlet pan-fried in butter (similar to Viennese Wiener Schnitzel). Other typical dishes are cassoeula (stewed pork rib chops and sausage with Savoy cabbage), ossobuco (braised veal shank served with a condiment called gremolata), risotto alla milanese (with saffron and beef marrow), busecca (stewed tripe with beans), and brasato (stewed beef or pork with wine and potatoes).
Visit Milano: Contact us at info@milanintour.com
Phone: +39 347 9478826